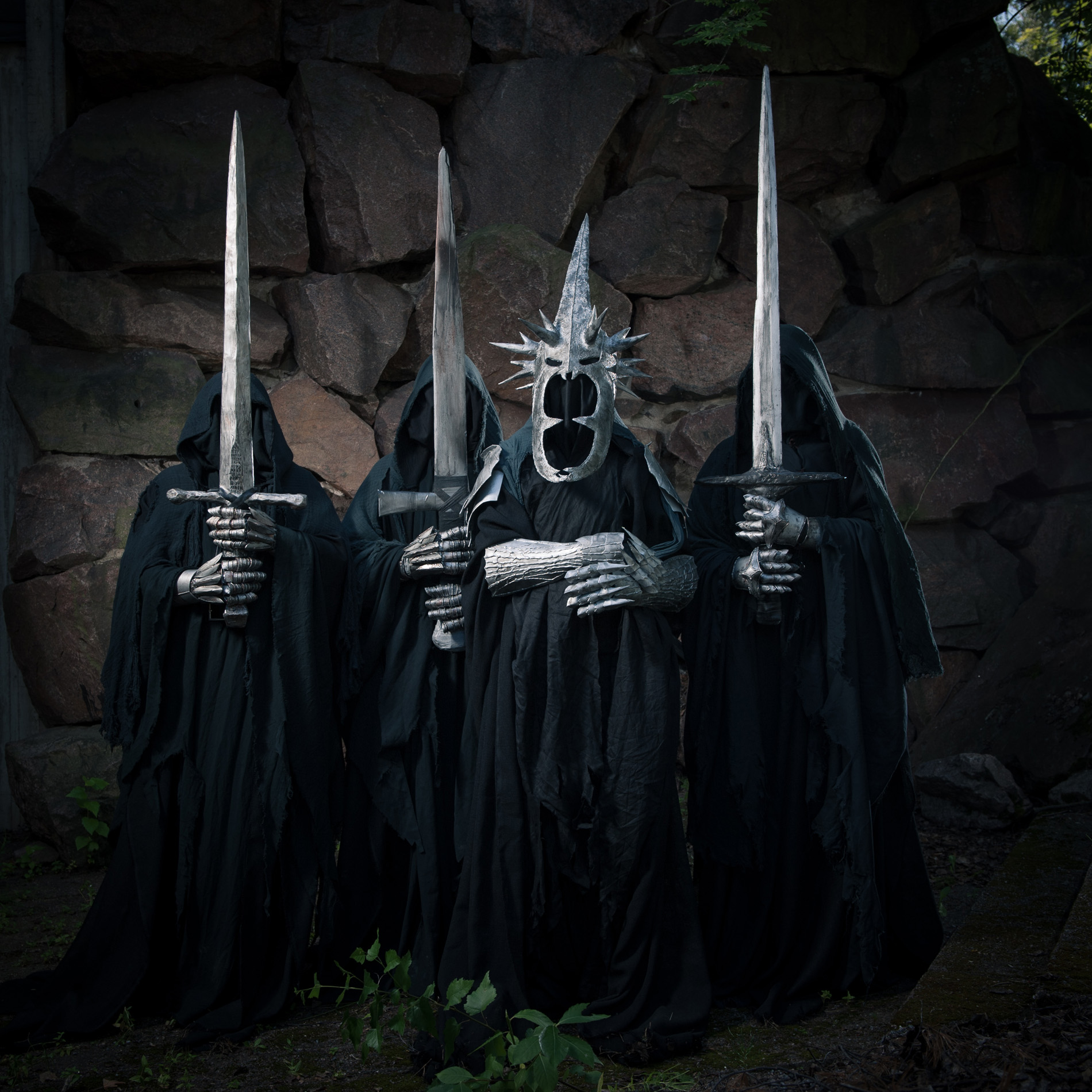 Ropecon 2012 © Marko Saari
For first-timers
First time at Ropecon?
Ropecon is suitable for everyone interested in role-playing games as a hobby, from first-timers to long-time experts in the field. The event is an easy gateway to get to know this hobby's different formats. Do not hesitate to join! First of all, there is no need to panic. Should you have any questions regarding the event, the Info Desk is there for you. Info Desk operates in the Southern entrance lobby. If you are wondering where to leave your sleeping bag, where the accommodation is or how to find the Experience Point, Info staff is there to help you!
There are plenty of programmes available for first-timers at the event. You can check the entire selection from Ropecon's programme guide that is published in the summer. We warmly welcome you to Ropecon!
Get to know Ropecon with the help of a tutor
If you are entirely new to Ropecon, Messukeskus seems huge, and you can't find a friend to join you for the interesting programmes, then the easiest way to start is by joining a guided tutor tour at Ropecon, where you get to go around the entire venue of Ropecon. You can ask help from the tutor during the convention at any time and they can join you for the opening ceremony as well as for gaming moments.
Tabletop role-playing games
Also this year Ropecon has a vast selection of role-playing games. If role-playing games are an entirely new thing for you, you can test it out at beginner-friendly games. One can get mesmerized by a ready-made fantasy world for a few hours and the experienced game masters help first-timers when needed.
Many of the beginner-friendly games have pre-made characters or a very light character creation, so that one can start playing as soon as possible. Oftentimes the rules are also very light, so the first-timers do not need to worry about the game being complicated. Many role-playing games have the sign-up in advance, more info about this will be released closer to the event, but some of the beginner-friendly games have been organized in such a way that game enthusiasts can arrive to play at any time.
Larps
If instead of throwing the dice one wants to immerse themselves in larps, it is possible to be someone else for a moment. In larps you play the character with your whole body, whereas in tabletop role-playing games you play while being seated around a table and by discussing. You can ask more about beginner-friendly games from the Larp Desk.
Board games, card games and miniature wargames
Tabletop role-playing games and larps are not the only playable things at Ropecon, one can also play card games and board games. There is, for example, the Finnish Board Game Society's game library at your disposal, where you can borrow different games in exchange for a deposit. In addition to these games one can also get advice and tips on suitable games to play. The Board Game Society has nearly 1000 games you can borrow from the library, so you can surely find a suitable game no matter the age or the size of your gaming group.
There are also often spontaneous gaming opportunities at Ropecon. If you notice a game you find interesting being played it is worth asking if you could possibly be included in the next round.
Workshops
In addition to game programme there are also many programmes that lightly brush the topic of gaming, such as lectures, martial arts demonstrations, dance and different types of workshops. Many active handicraft hobbyists teach others their skills in different fields at Ropecon, all the way from traditional handicrafts to building a carrot flute. Workshops are well suited for first-timers and enable a small handicrafts break time to balance out the sometimes overwhelming amount of gaming. Combat demonstrations are organized by the hobby clubs of their respective fields, so if some of these hobbies you have found at Ropecon especially intrigue you, it is possible to also continue the hobby after the event by visiting the clubs' events and rehearsals.
Lectures and performances
Lectures are also part of Ropecon, and can include any topic related to role-player's basic needs for their games, which doesn't exclude many topics. There have been lectures both on taking care of dragons as well as about the world's worst role-playing games. Even if some of the lectures are part of a lecture series, do not worry. One year has passed for everyone since the last lecture, so there are no requirements to remember the previous lectures by heart and no exams in the end.
Different performances are also an easy and approachable way to get to know Ropecon's programme selection. There are for example magnificent costumes that one can see in multiple programmes throughout the convention and spot familiar characters at the convention throughout the entire duration of it. It is also possible to familiarize oneself with the magnificent array of costumes at the prop exhibition, where the finest of self-made costumes and props are on display.
Music and costumes
The costumes are also gleaming at the ball, where one can arrive in a renaissance dress or just as well dressed in jeans and a t-shirt. There are dance ball practices organized during the event, and one can join them without any prior experience or without a partner and just lift their hand up in order to find their dance partner. Some of the dances are so simple that with short observation one can join in even without any practice. As per tradition, dancing at Ropecon continues all the way into the night.