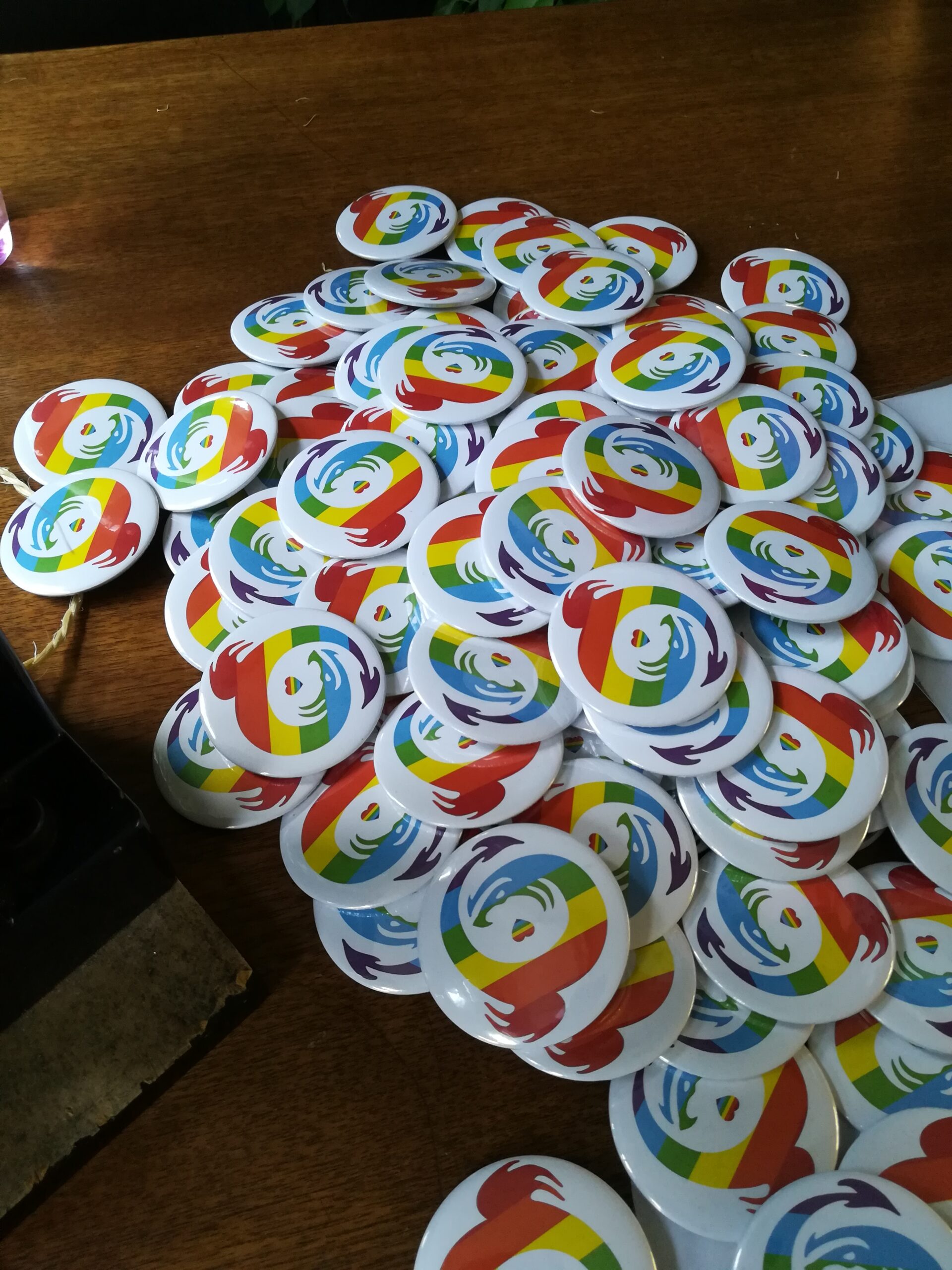 This is Ropecon
By the gamers, for the gamers since 1994
Ropecon is the largest non-commercial role-playing convention in Europe organised entirely by volunteers. The three day convention offers a variety of programme suitable for attendees of all ages ranging from tabletop and live-action role-playing games to card games, board games and miniature wargames. In addition to tournaments and other game programme Ropecon also features presentations, panel discussions and workshops on a wide variety of topics related to role-playing games. Two major awards, The Golden Dragon and The Deed of the Year, are presented annually at Ropecon for achievements and contributions to the role-playing game culture in Finland.
Even more important than the diverse programme is the ambiance. Each year Ropecon brings together both role-playing game enthusiasts as well as professionals in the field of gaming. Many attendees come to Ropecon specifically to meet up with old friends and get to know other role-playing game enthusiasts. Ropecon is a great place to find new people to play with.
Ropecon is organised entirely by volunteers. Around 800 volunteers participate in the making of Ropecon each year. The convention weekend packed with diverse programme about role-playing games is all planned and carried out by the gamers, for the gamers. The organisation behind the convention is Ropecon association, a non-profit organisation which aims to promote and develop the role-playing game, card game, miniature wargame and board game hobbies in Finland.
Ropecon has been organized annually since 1994. In recent years it has summoned over 6000 participants. The convention returns to Helsinki Expo and Convention Center (Messukeskus) from 28th to 30th of July 2023.
The theme of Ropecon 2023 is The Past and the Future. The theme will be represented in the diverse programme of the convention as a variety of interesting topics.
Ropecon's Core Values
Ropecon's core values are as follows:
Equality
Co-operation
Inspiration
Diversity (of the hobby)
The list is not in any particular order.
Defining the core values
Equality refers not just to an egalitarian work culture among the organizers and volunteers, but also to the services aimed at attendees, which attempt to provide gamers and other interested persons from varying backgrounds an equal opportunity to engage in their hobbies. Ropecon also actively prevents discrimination by having harassment contact persons on call. The association has also arranged harassment contact person courses in order to raise awareness about harassment and its prevention.
Co-operation points at both the convention event itself and the association association being volunteer-based; something done by gamers, for gamers. One can participate in Ropecon in many ways: as an attendee, as a volunteer, or by taking a larger role in planning and organizing the event. All of these roles are crucial for the success of the convention.
Inspiration. Ropecon aims to inspire people to engage in their existing hobbies, to get new people interested in them, as well as to get existing hobbyists excited about new aspects within their hobby. We hope that after the convention every attendee has gained something new for their hobby, and is more excited about it than before.
Diversity. Gaming hobbies are diverse, and tabletop roleplaying games, live-action role-playing games, collectible card games, board games and miniature wargames are hobbies that can be engaged with in many different ways. No particular way is better than the others, except through being the most suitable for the individual gamer. Ropecon aims to provide a diverse selection of different games and game-related programmes in order to inspire gamers to develop their hobby in the direction they want, appreciate their own way of engaging with their hobby, and for them to find suitable games to play.