Annual Awards
The Golden Dragon
The Golden Dragon is an annual award given by Ropecon. The award was established in 2003, and it is awarded for long-term work in the field of role-playing games, larps, miniature games, card games or board games, or for meritorious work in the development or development of gaming culture.
The 2023 Golden Dragon recipient will be announced at Ropecon 2023.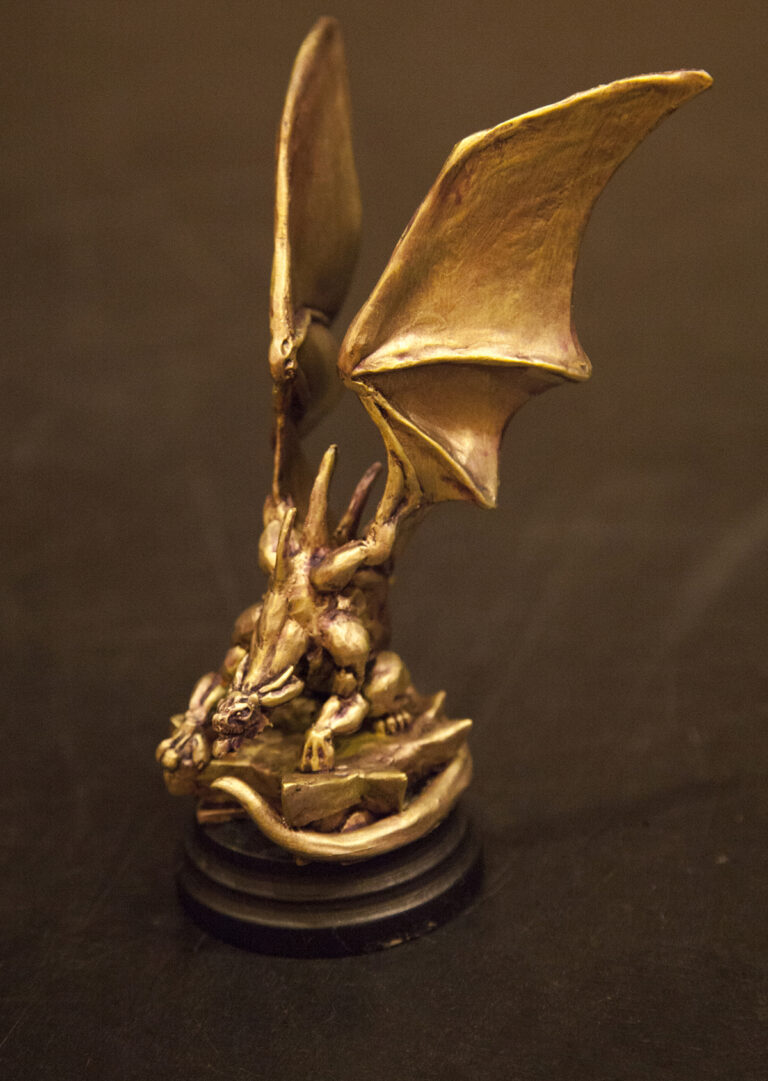 The Golden Dragon -award recipients
2021: Hans Zenjuga
2020: Laura Kalli and Katri Lassila
2019: Mika Joensuu
2018: Juhana Pettersson
2017: Johanna Koljonen
2016: Miska Fredman
2015: Mikko Saari
2014: Johanna Virtanen
2013: Kersti Juva
2012: Toni Niittymäki and Markus Bremer
2011: Markus Montola and Jaakko Stenros
2010: Mike Pohjola
2009: Kalle "Killeri" Kivimaa
2008: Niko "GNiko" Mikkanen
2007: Esko "ELF" Vesala
2006: Risto "Nordic" J. Hieta
2005: Ville "Burger" Vuorela
2004: Mika "Magus" Laaksonen
2003: Lauri and Jyrki Tudeer
The Deed of the Year
Ropecon awards the Deed of the Year award for a meritorious project, activity, publication or other achievement in the field of non-digital games. The Game of the Year award was awarded for the first time in 2014.
The recipient of the 2023 the Deed of the Year award will be announced at Ropecon 2023
The Deed of the Year -award recipients
2022: Yle
2021: Mika Joensuu
2020: Tuomas Puikkonen
2019: Roolipeliyhdistys Avatar ry
2018: Suomen roolipeliseura
2017: Niina Niskanen
2016: Ilona Lamminen
2015: Laura Sirola
2014: Milla Impola