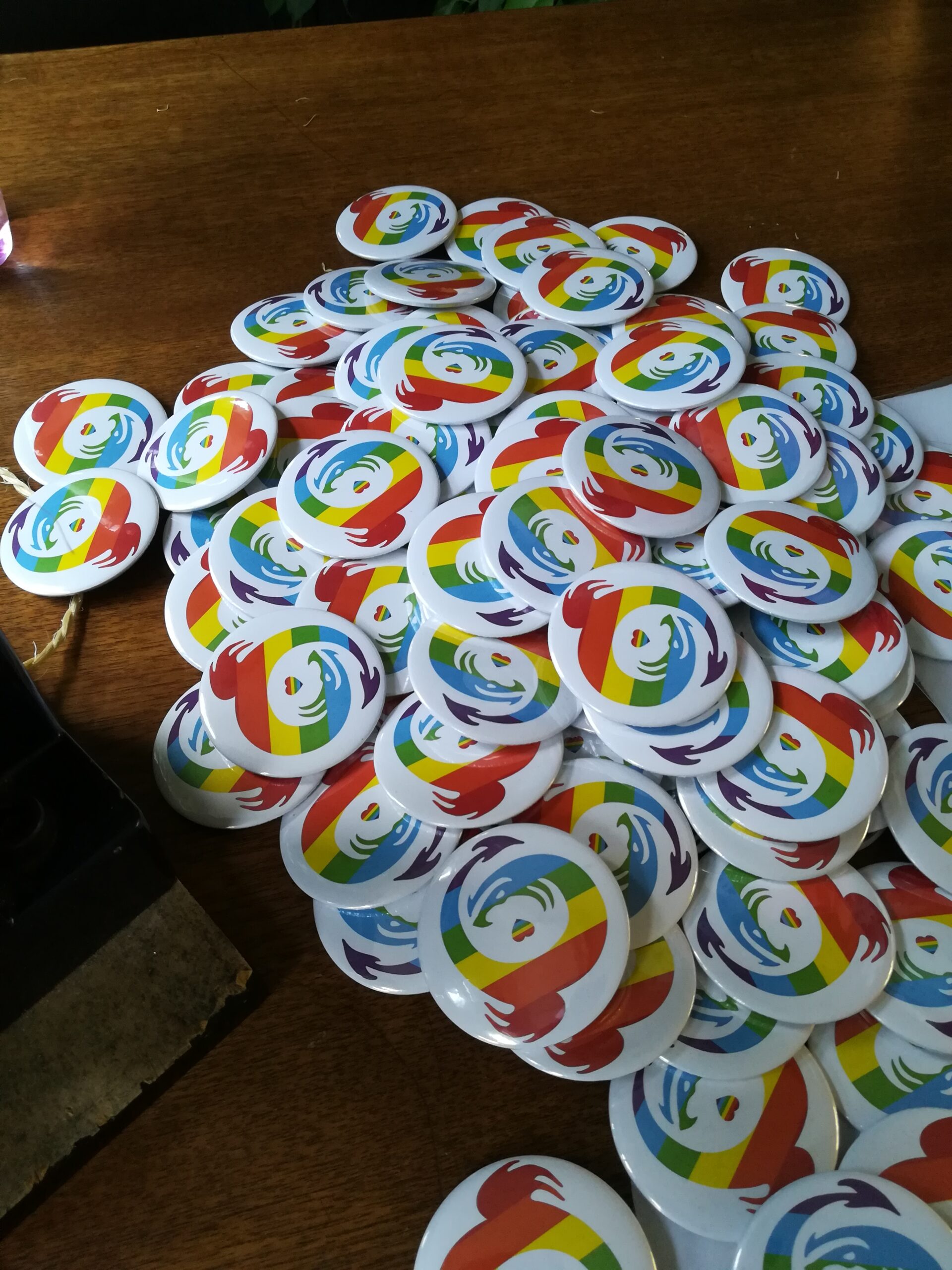 Artist market 2023
Registration for the Artist Market
Ropecon has an Artist Market where arts and crafts enthusiasts can sell their own products. The selection at Artist Market includes art prints, postcards, small crafts, jewelry and cartoons. Artists can also accept commissioned work on site, so you have a great opportunity to buy pictures of your own characters or customize a unique dice bag.
Artist Market's registration has closed and the selections will be announced on June 5th!
Do not hesitate to contact us if you have any questions!
taiteilijatori@ropecon.fi
Artist Market display tables
Display table for the whole weekend 40€
Includes one table (200 x 70 cm) and two chairs.
The table is reserved for the entire duration of Ropecon (from Friday to Sunday).
Display table for one day 15€
Includes one table (200 x 70 cm) and two chairs.
The table is reserved for either Friday, Saturday or Sunday.
Things to consider
The price of the stand includes a reasonable number of vendor badges. A vendor badge permits access to the venue and the exhibitor lounge, but it does not allow participation in games and program items. The badge is also an access pass to the Vendor Hall during building, dismantling and maintenance hours. Vendor badges are specific to the stand. The tickets and the vendor badges will be delivered to your stand before the start of the event.
Artist Market has an electrical outlet for charging phones and Helsinki Expo and Convention Center (Messukeskus) also has a free WIFI network.
To promote the importance of personally developed art and artists, there will be no AI art allowed at Ropecon's Artist Market this year.