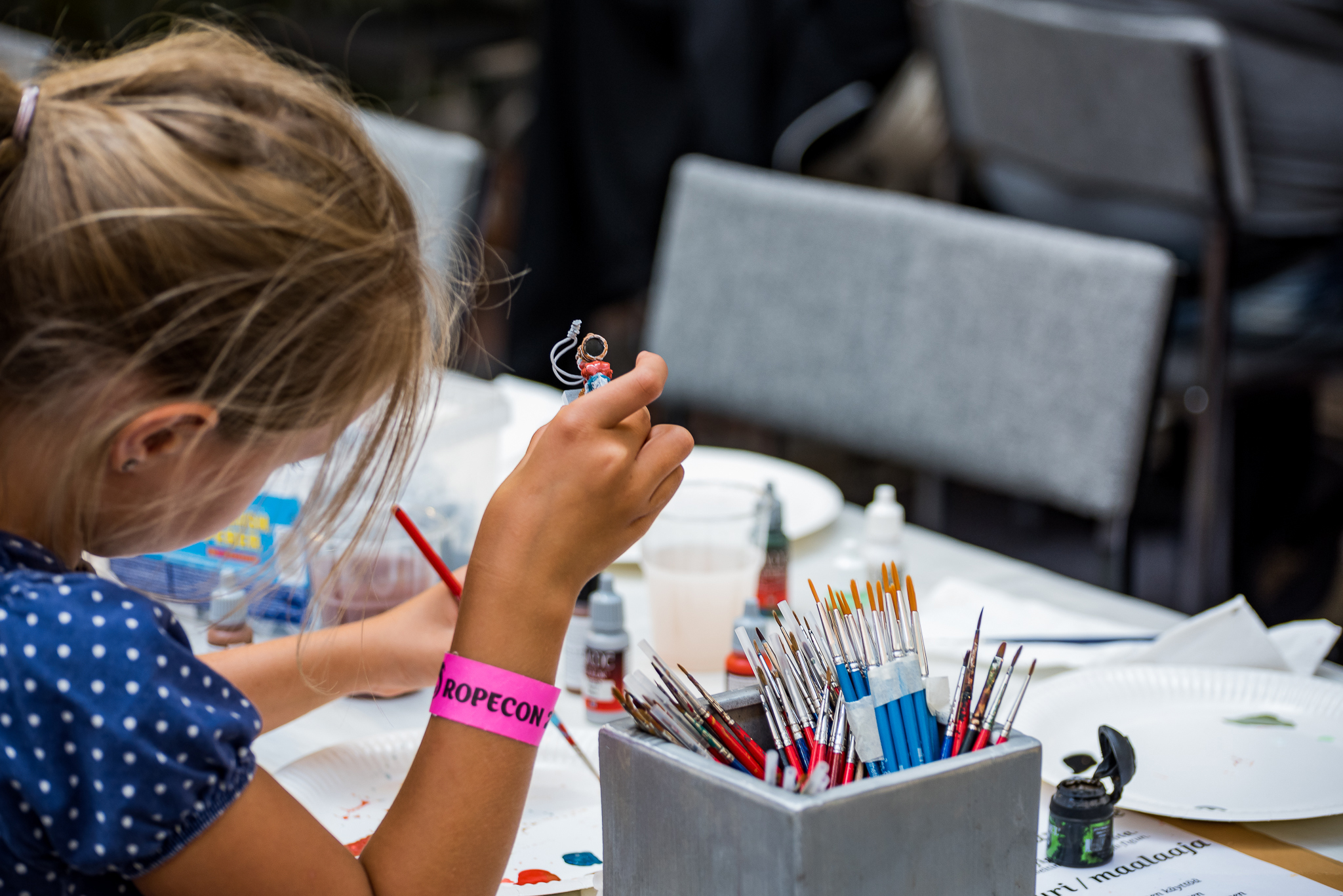 Ropecon 2017 © Sami Eräluoto
Children's Ropecon
Ropecon with children
Ropecon is an excellent event for the whole family. For example, Experience Point features lots of family-friendly games, and many lectures at Ropecon are also suitable for audiences of all ages. In addition to games, something exciting and interesting is also sure to be going on at the exhibition area or at the foam weapon fighting and steel weapon demonstration areas. Our staff members at the board game library will gladly help you find games suitable for children or for the whole family, and there are many more exciting finds to be made at the Vendor Hall.
Strollers
The venue is accessible for strollers. To access different floors, please use the elevators. Please note that some hallways and rooms used for program may get crowded at times making it more difficult to move around with a stroller. Stroller parking is available free of charge at the end of Glass Gallery near the luggage storage.
Child-friendly and family-friendly program
Almost all program items featured at Ropecon are suitable for children to participate in. However, a few program items may have an age limit. When applied, age restrictions are clearly marked in program descriptions found in the online program guide. Descriptions also disclose if the program includes any loud noises or flashing lights that might be scary for children. However, parents are ultimately the experts in judging whether or not a certain program is suitable for their children.
Games and other program recommended especially for children can be found in the online program guide marked with the tags.